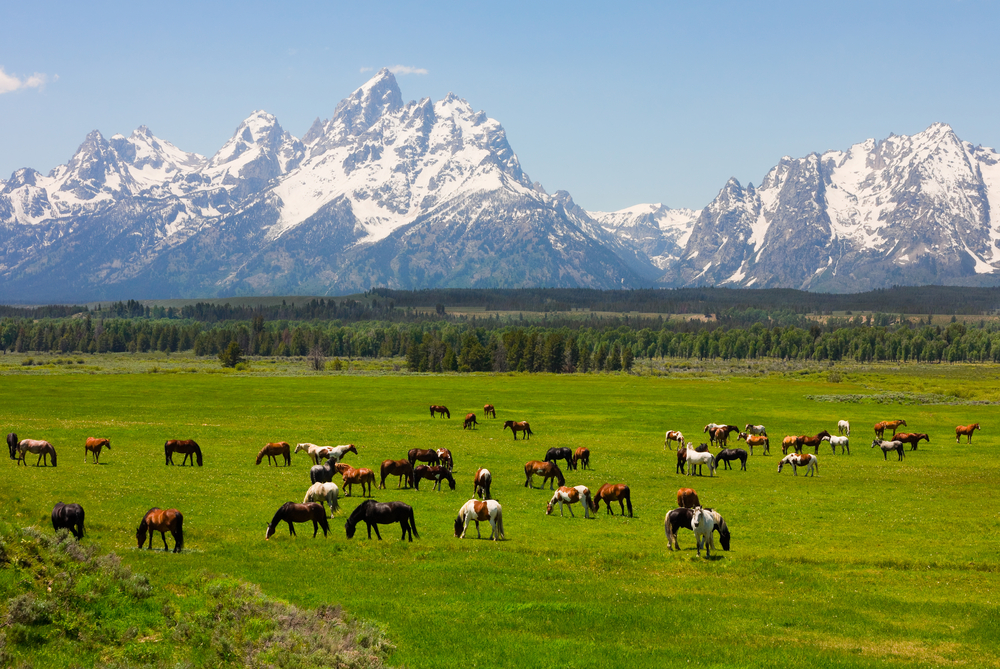 Visiting Casper Wyoming: The Top Things To Do & See
One of the most scenic towns in Wyoming, Casper is the perfect destination to explore The Cowboy State. Casper is the second largest city in Wyoming, and it has tons to offer visitors, from family friendly fun to scenic hikes and rich culture and history.
Casper is a destination in its own right, but with Grand Teton National Park and Yellowstone National Park only 4 hours away, Casper is a great place to stop before exploring the Tetons or as the last leg of your road trip to Yellowstone. Here are the best things to do during your visit to Casper, Wyoming.
Visit the National Historic Trails Interpretive Center
Casper is known for its many historic trails, the most well-known being the Oregon Trail, which traveled through central Wyoming out towards Oregon. Many more historic trails traveled through the Casper area, including the California Trail, the Mormon Trail and early Pony Express routes. Check out the National History Trails Interpretive Center to experience emigrants' journeys by hopping into a cloth-covered wagon or trying your hand at pulling a hand cart like the Mormon settlers did on their way to Utah.
Explore Ayres Natural Bridge
https://conversecountytourism.com/play/parks-and-outdoors/ayres-natural-bridge
Ayres Natural Bridge is a naturally formed rock formation of limestone stretching over the LaPrele Creek. Ayres Natural Bridge is one of only three natural bridges in the country that have water flowing underneath them. The bridge is easily accessed by car and Ayres Natural Bridge Park is a beautiful preserve of 15 acres of walking trails, cool evergreen forests and red sandstone canyons.
Hike Casper Mountain
https://www.natrona.net/238/Trails-Center
With multiple public parks, tons of trails and even a folk museum, Casper Mountain is everything Wyoming has to offer. The flagship trail is the Bridle Trail, an intermediate 3.2-mile loop perfect for families. There are plenty of other trail options, including the Garden Creek Waterfall Trail, an easy loop to a beautiful waterfall. Fun for all seasons, the park is known for its mountain biking trails in the summer and its snow shoeing trails in the winter. Casper Mountain even has its own skiing at Hogadon Basin Ski Area, where residents and visitors alike can enjoy some daily skiing close to home in the winter. Before you leave Casper Mountain, be sure to make your way to Lookout Point to see the stunning view over all of Casper.
Central Wyoming Fair & Rodeo
Casper is also the proud home of the Central Wyoming Fair & Rodeo. Held at the Natrona County Fairgrounds, the Central Wyoming Fair & Rodeo is the yearly event where thousands across Wyoming and other states gather to watch the competitions, enjoy the food and rides, and enjoy the animals and shows.
Visit Fort Caspar Museum
https://www.fortcasparwyoming.com/
Fort Caspar was a military outpost along the Oregon, Mormon, California and Pony Express trails as well the transcontinental telegraph corridor that ran through Central Wyoming. The museum is a reconstruction of the fort, showcasing the rich history of Wyoming, from Plains Indian settlements to the founding of Casper and beyond.
Come visit Casper soon to see Fort Caspar's new expansion. Fort Caspar is in the midst of adding a new wing recognizing early downtown Casper and its many businesses, including the historic Tripeny Drug store. Founded in 1888, Casper has a rich and thriving history with museums and a historic downtown story that should not be missed!
Casper's historic downtown is constantly growing with new buildings and happenings. Casper's new downtown hub, David Street Station, hosts all kinds of events, including markets, bands, food trucks, festivals, and more!